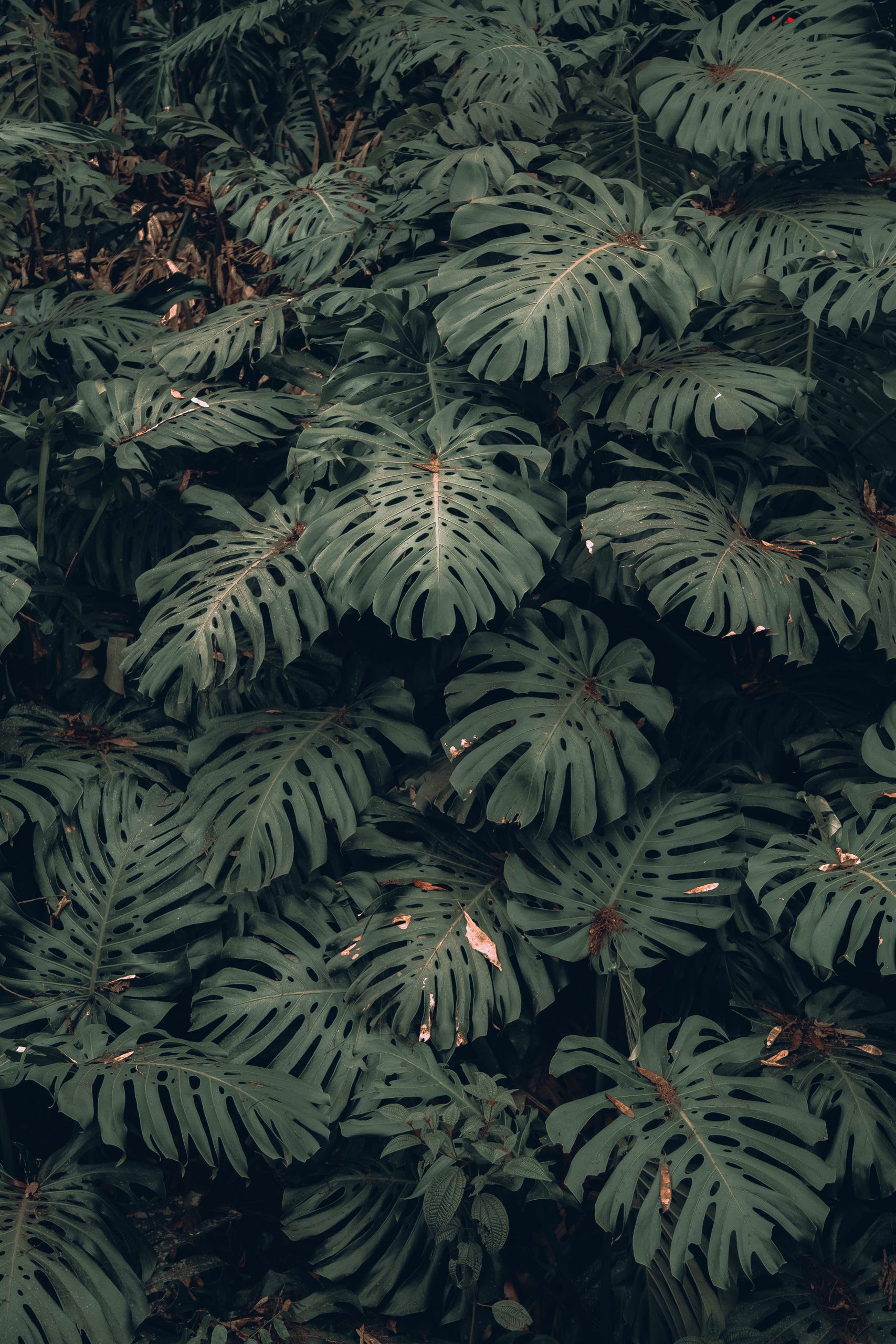 Our Executive & Supervisory Board
We bring together strong track-records in the energy and infrastructure industry, investment banking, real estate development and digital expertise to provide you with streamlined access to attractive energy infrastructure investments.
Robin Haack has many years of international experience as a consultant and manager specialized in corporate and institutional banking, as well as Wealth and Asset Management. He advised leading financial services institutions in the Americas with a focus on wealth and asset management strategy as well as regulation and risk in institutional banking. He worked at Oliver Wyman for more than five years. He advised several US asset managers, insurers and broker-dealers. Furthermore he was involved in projects regarding regulation and risk in institutional banking (implementation of G20 derivatives reform in various global banking institutions, development of counter-party credit risk limit framework for European universal bank, review of ECAP framework for Middle Eastern finance company and model risk review for leading Canadian bank). Prior to founding bullfinch he was Head of Commercial strategy at London based Solar Company NAKED ENERGY LTD a global operating solar hardware supplier. Robin Haack holds a Bachelor of Science (BSc) degree in Business Administration & Management from WHU Otto Beisheim Graduate School of Management and a Master of Science (MSc) from the London School of Economics and Political Science.
Hugo Mérida-Barba
Co-Founder & Chief Investment Officer
Hugo Mérida-Barba was, prior to bullfinch, founder and CEO of the impact investing firm MvM Capital GmbH and has more than 25 years experience in financial markets. Hugo began his professional career in 1994 in HypoVereinsbank (currently Unicredito Group) in Frankfurt, followed by 18 years in BBVA bank, where he held executive role positions leading investment teams worldwide: Head of Equity Risk Arbitrage Trading in Madrid (1999), Head of Equity Derivatives Trading business in New York (2001), Global Head of Equity Index Volatility Trading team in Madrid (2003), Head of Equity Trading Asia in Hong Kong (2010), as his last position in BBVA bank. Following his resignation from the bank in 2012, he founded MvM Capital GmbH, as he wanted to dedicate his knowledge and financial resources to sustainability investing.
MvM Capital's investment focus is on CleanTech, Clean Energy, CleanMobility and Artificial Intelligence.
Hugo is founder and board member of Charging4motion (investment vehicle in Cleanmobility infrastructure in Europe), shareholder and member of the Board of Directors of hAItta (Swiss Artificial Intelligence company) and was founder and member of the Executive Board of Power to Motion (German company aiming to own and operate electroMobility infrastructure in Europe).
He is currently member of the Investment Committee of KfW for one of its Sustainability funds (Eco.Business Fund), and member of the investment commitee of Audentia Capital Management. He was member of the Advisory Board of Round Hill Capital (€3.5Bn) until Dec-17. Previously he was senior advisor of several institutional and private equity funds, like the Italian fund management company Azimut (€+40Bn), Spanish EDM (€2.5Bn), GreenOak and Groove International funds, and Spanish Grupo CIMD (biggest South Europe financial services group).
Hugo holds a MSc. on Finance from ICADE (Spain) and a BA in Economics & Business Administration from Universidad Autonoma of Madrid (Spain) and the Frankfurt School of Finance and Management (Germany).
Simon Bartmann
Chairman of the Supervisory Board
Simon Bartmann is an entrepreneur and investor. He is Senior Investment Manager and Executive Director EWE AG one of the biggest utilities in Germany owned by Paris based ARDIAN ($ 103bn AUM) and EWE Verband, a group of 21 municipalities. Simon Bartmann has a strong execution track record as serial entrepreneur as well as several Managing Partner Positions in large Corprates and Finance Boutiques with above target results. Simon Bartmann co-invested with Family Offices, Deutsche Bank, Commerzbank, Axa, Axel Springer Ventures, Signa (Reno Benko) or Deutsche Wohnen.
Christian Schröder
Managing Partner
Christian Schröder is CEO and Founder of the venture capital and company building company 10x Value Partners. Christian Schröder runs a proven and strong track-record in developing and scaling digital business models globally. He was Director at GFC Global Founders Capital (Oliver Samwer`s global investment vehicle) being invested in household brands and digital unicorns like Facebook, Slack, Trivago, LinkedIn, Zalando, Delivery Hero, Revolut or HelloFresh. Christian Schröder holds degrees from WHU Otto Beisheim School of Management, Shanghai Tongji University and University of Southern California. Besides he is exclusive member and ambassador of the World Economic Forum.
Christian Angermayer
Investor and Advisor
Christian Angermayer is a born entrepreneur. He founded his first company at the age of 20. Since then, he has become one of Europe's most successful investors and has either founded or joined five unicorns as lead investor.
Cornelia Thaler
Supervisory Board
Cornelia Thaler is a partner at Willkie Farr & Gallagher LLP in the Real Estate Department, where she focuses on advising property owners, developers, investors and banks on complex real estate matters, including sales and acquisitions, joint ventures, asset management and real estate finance (including NPL) transactions. Mrs Thaler is recognized as Highly Regarded in IFLR1000 and has been ranked in Band 1 in Chambers Europe. Cornelia Thaler is a partner in the Real Estate Department, where she focuses on advising property owners, developers, investors and banks on complex real estate matters, including sales and acquisitions, joint ventures, asset management and real estate finance (including NPL) transactions.

Ms. Thaler has advised on the following significant matters: Brookfield Property Partners on the €1.5bn acquisition of the Hochhausensemble Potsdamer Platz in Berlin. Union Investment on the €1bn sale of a pan-European office building portfolio to Amundi Immobilier, and on acquisition of new Postbank headquarters in Bonn from Art-Invest. Cromwell on the acquisition of a pan-European Portfolio financed by the coinciding IPO of its Singapore REIT. Aurelis on the sale of the Laetitia Portfolio (logistics and light industrial). AEW on the sale of a retail portfolio to Redos and of an office portfolio to Invesco. Tristan Capital Partners/Europa-Fonds Episo 3 on the acquisition and disposal of a real estate portfolio from DG Anlage-Fonds and the Garden Tower from JP Morgan; Tristan Capital. Partners/Barings on the acquisition of the Werfthaus Property; Tristan Capital Partners/Pamera Asset Management on the sale of "BBW Bürohaus Bockenheimer Warte" and on the acquisition and sale of "Dieterich Karree" in Düsseldorf. Investa Gruppe on the sale of e-shelter data center group to NTT.com; sale of Düsseldorf Holiday Inn Express Hotel to Dereco; acquisition and sale of Uferstadt in Fürth and of Schwabinger Caree in Munich. e-shelter/NTT Group on the acquisition of various data center sites and data centre contracts. Carlyle/Aug. Prien Immobilien on the sale of "BrahmsQuartier" in Hamburg to Allianz Real Estate and Freshfields Haus to DEKA Immobilien; Carlyle Group on the acquisition of a "Karstadt" store in Esslingen. Cornelia was previously a partner at Clifford Chance, where she served as the head of the real estate practice in Frankfurt.

Cornelia is a member of RICS and will serve as member of the RICS Germany Advisory Board as of May 2020. She is also a board member of ZIA and a member of ICG (German Real Estate Corporate Governance Initiative).
Frank Strauss
Supervisory Board
Frank Strauss is a seasoned financial services executive with 30 years' experience. Following a successful career in commercial and private banking, Mr. Strauss now works as an entrepreneur, senior advisor and as an investor for FinTech companies and start-ups across Europe and the US.

Mr. Strauss is currently Chair of the Supervisory Board of European Bank for Financial Services and a member of the Supervisory Board of ZEAL Network SE. Additionally, he sits on the supervisory and advisory boards of various companies and institutions. His M&A and investment experience encompasses multiple deal structures including acquisition of minority stakes (China, Vietnam), acquisition and integration (Germany), and sale of business (Poland, Portugal, US, UK).

Mr. Strauss worked at Deutsche Bank AG for more than 25 years, most recently as CEO of the global private and corporate client business, where he was responsible for €900bn of client business volume, 24 million private and corporate clients, €10bn of revenues, 45,000 employees and the digital agenda. Over the last 20 years, he has been focused on digital growth and transformation running Deutsche Bank's global digital business with more than 12 million online clients. During this time he has built an international portfolio of multichannel offerings and direct/mobile banks for private and SME clients through different market cycles. Earlier in his career from 2006 to 2011, he was CEO Private & Commercial Banking Germany. Under his leadership, the business achieved significant growth and transformation. Earlier in his career at Deutsche Bank, he gained international management experience across Europe, the Americas and Asia as he held various formal management positions including CEO of Private & Commercial Banking Asia located in Mumbai and Beijing and Chair of PB Capital USA and UK.

For the interim period from 2011 to 2017, Mr. Strauss was CEO of Deutsche Postbank AG. During his tenure, Postbank was transformed into the leading private and corporate client bank in Germany leveraging the advantages of digitalisation. The business achieved significant growth in parallel with a reduction in risk. Before joining Deutsche Bank, Mr. Strauss was a professional ice hockey player.
Dr. rer. nat. Arndt Neuhaus
Supervisory Board
Arndt Neuhaus held C-level positions for 15 years at RWE, one of the top 5 European utilities. He is the former of CEO RWE Deutschland downstream business with revenues of EUR >25 bn and almost 20,000 employees. Largest German and major European DSO with network length of >330,000 km in electricity, >45,000 km in gas and total RAB of EUR >10 bn; in retail 8 million electricity and gas customers . He was responsible for shareholdings in >70 regional and municipal utilities. He also held multiple executive positions in strategy and corporate development as well as a career as Consultant at McKinsey & Company. He studied at Philipps University Marburg and University of Bristol (UK), and completed his post-doctoral research at the University of California, Berkeley, USA
Stefan Müller
Supervisory Board
Stefan Müller runs a 25-year track record in trading, investing and analysing SME's around the world. He has been so far involved in over 250 IPO's, financings, bond issues, dual listings and corporate finance transactions as well as corresponding road shows and awareness campaigns. He is Managing Director at DGWA (Deutsche Gesellschaft für Wertpapieranalyse), the German Institute for Asset and Equity Allocation and Valuation known and respected as one of the leading German Corporate Boutiques for global small and mid-cap consulting and investments. He builds solid, substantial and comprehensive bridges for listed and non-listed companies to investors, financial institutions and multipliers.
Dr. Marlon Braumann
Supervisory Board
Dr. Marlon Braumann is a Serial Entrepreneur and one of the founding partners of the European VC fund Elevat3 Capital – an investment fund mainly focused on biotech, medtech, and fintech investments. Apart from that, Mr. Braumann is the founder of the global wildlife trust AMES Foundation.
Dr rer. nat. Wolfgang Hanrieder
Advisor
Wolfgang Hanrieder is an internationally experienced board member and investor in mid-size growth companies with a technological edge. He was a Managing Director of The Carlyle Group and as a Fund Head responsible for creating and leading the Group's technology growth-buyout business in Europe. Prior to that Wolfgang was a Managing Partner of Star Ventures Management, where he focused on investments in the Silicon Valley and other hotspots in the USA. Wolfgang earned his Dipl. Phys. univ. and his Dr. rer. nat. degrees in Physics from the Technische Universität München (TUM), and as a Sloan Fellow holds an MBA degree from the Massachusetts Institute of Technology (MIT), Cambridge.
Sebastian Grabert
Limited Partner
Sebastian is a Director and Representative for Euronext in Germany based in Munich supporting German Tech companies and their stakeholders in an IPO process on Euronext. He is a former equity research analyst at London-based Berenberg Capital Markets where he covered the Pan-European Software & IT Services sector. After leaving Berenberg he took on a role in 'quantamental' research at HSBC Global Research where he focused on systematic alpha generation in equity capital markets. He then took over the responsibility for the coverage of European Hardware Technology companies as an Associate Director at HSBC before joining Euronext in 2017. Sebastian is a trained bank clerk and holds a pre-diploma in Business Administration from University of Mannheim and a Master of Science in Business Administration from ESCP Europe (London/Madrid/Paris) with majors in Capital Markets and Corporate Finance.
Johannes Zobel
Project Manager
Johannes Zobel joined Bullfinch in June 2020. Prior to Bullfinch, he gained experience in Business Development and Strategy Consulting in the logistics, software, and energy & utilities sectors. Johannes holds a B.Sc. degree in Business Administration / Management from WHU – Otto Beisheim School of Management in Germany and spent a semester abroad at the University of Oregon in the United States.
Davide Sperotto
Analyst & Portfolio Manager
While completing a Master's in Management at ESMT Berlin, Davide Sperotto is joining the Bullfinch team after a first experience in the energy industry, asset management, Fintechs and sustainable finance. Combining a passion for renewables, a background in finance and an entrepreneurial mindset, Davide is keen to embark in the journey with Bullfinch and prove that economic performance and sustainability can go hand in hand.
Abla Serghini
Manager of Strategy & Operations
Abla Serghini joined Bullfinch in June 2020. She is in charge of risk management and is heavily involved in Bullfinch's technological development. Abla obtained her B.Sc. in Business Administration at ESSEC Business School in Paris and completed her training by obtaining a double degree, Bachelor of Arts in International Business, at Fachhochshule Dortmund in Germany. She is currently completing her Master of Finance degree majoring in Risk Management at Frankfurt School of Finance & Management where she joined the research and development department of the Blockchain Initiative. Abla has gained experience in the sustainable development industry and in the implications of restructuring the organizational design of a company in order to achieve a higher financial performance. She is a polyglot, speaking French, English, and Arabic fluently.
Julian Kaupper
Corporate Development
Julian's passion for sustainability and an innovative work environment is in line with Bullfinch's values. He graduated in Innovation & Entrepreneurship from ESADE Business School and is now bringing in his experience from working in high growth ventures for 2+years as well as transaction consulting to drive innovation at Bullfinch.
Eilish Anderson
Investor & Deal Sourcing
Eilish joined Bullfinch in September 2020. She is a recent graduate of both the London School of Economics and New York University. She brings experience in scholarly research and analysis and an in-depth understanding of international market dynamics with a particular focus on Europe, the US, and the Middle East. She has extensive experience across a wide range of sectors and is very passionate about sustainability and its intersection with business.
Jacob von der Decken
CleanTech Relations
Jacob joined Bullfinch after graduating from ESADE Business School in Barcelona with an M.Sc. Innovation and Entrepreneurship. Before Barcelona, Jacob worked, in between others, in Merger and Acquisitions for the Hamburg Commercial Bank and the Corporate Customer Division of the Deutsche Kreditbank. In his bachelor studies, he majored in Agricultural Economics and wrote his bachelor thesis with the World Bank on the budget allocation of development projects in Zambia. Besides his financial background, Jacob provides extensive expertise in sustainability and project management.